HERE YOU WILL FIND A LIST OF HUDSON VILLAGE MERCHANTS


From the comfort of your home or office take a cyber-walk through our scenic town and visit its interesting and unique shops and restaurants. Discover the amazing array of products and gastronomic delights awaiting you.
We are very proud:
HUDSON BECOMES 21st FAIR TRADE TOWN IN CANADA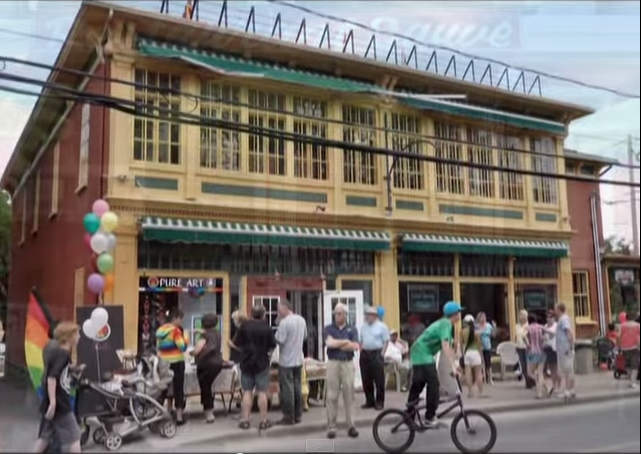 Alan Davis Associates

Andrea Muhlebach Reflexologie
Arnaldo Vincenzi Tailor
Amyot Sales
Atelier Débosselage Pierre
Aubry & Fils Funeral Home
Biagina Laura Difazio massage
Bank National
Biron Labs
BMO Bank of Montreal
Boutique Fripperie Judith
Boutique Nova
Brasserie Bois Blanc
Brazolot Migration
Canadian Legion

Carousel Restaurant
Centre Préscolaire Hudson
Cornell Trading (La Cache)
Cowan International
Dennis C. Gobeil CPA
Depanneur Shaar
Edward Jones Investments
Elaine Carle Osteopathie
Garderie Entre Deux Montagnes
Gilles Sareault
Horizon 360 at Associés
Hudson Dance Centre
Hudson Hardware (Castle)
Hudson Physio
Hudson Medical
Hudson Music Festival
Hudson Yatch Club
IGA
Ivan Baliello CPA
JCOR Construction inc.
Karavolas Boily CPA Inc.
Laboratoire Biron Medical
Lake Motors (car leasing)
Le Look Coiffure
Lee's Pizzeria
Litner Baker Dentist
Studio May
Medicum Patient Assistantce
Nova Networks
Osteo Garo
Paul St-Julien Acct
Planit Enterprise
Pricilla Beautiful Finds
Ramsey Hislop Massage
Royal Lepage
Salon Chatelaine
SAQ
Sauvé Restaurant
Source Natural Foods
Sue Arseneault
Susan Vonderharr
Syncan
The Main Kitchen
Tissus Evelyn
Tungsten Shield Group
Tutti Gourmet
Variétés Hudson Gift Shop
Village Cycle & Ski
Village Hair Style
Vivre en Lin
"The Merchant links will be updated soon.."