EVENTS HOSTED IN THE HEART OF HUDSON


Are you interested in what is going on in town, looking for things to do or would like to learn a craft? Many of our SDC Hudson members host events, seminars, outings for you and family.
We will update this page with events, info & dates as they become available.

March

Hudson Village Theatre
28 Wharf Road, Hudson


Another Fun Filled Show
One of our Season 2017 Shows..
Don't miss this Incredible Musical Experience:
Two Pianos; Two Legends;
A Live Concert Tribute featuring all the Classics you will Love to Sing A Long To!

Season Passes including this fantastic show are on sale Now.
For more information :
Hudson Village Theater Pianomen


Hudson Saint Patrick's Day Parade
Save the date Saturday March 18th 2017


A great community event...The Hudson St. Patrick's Day Parade...always the day before the Grand-daddy of all the St. Patrick's Day Parade - Montreals'....Come join us on Saturday, March 18th, 2017 and enjoy over 75 floats, associations, marching bands, and local community groups all marching and showing how proud they are to be IRISH FOR A DAY!!!
------------
Défilé Annuel de Saint Patrick à Hudson
Dates à retenir, Samedi 18 mars 2017
Un grand événement communautaire ... Le défilé de la Saint-Patrick de Hudson ... toujours la veille du grand-papa de tous les défilés de la Saint-Patrick - Montreals ... Venez nous rejoindre Samedi 18 mars 2017 et Profiter de plus de 75 flotteurs, des associations, des fanfares et des groupes de la communauté locale. Le monde est fiers d'être IRLANDAIS POUR UNE JOURNEE !!!
----------------
Hudson Village Theatre

------------
Keep up to date by visiting and liking our Facebook page at SDC Hudson Village learn more about our town merchants and what hey have to offer.

---------------------------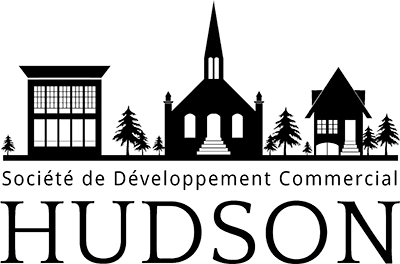 ÉVÉNEMENTS AU COEUR DE HUDSON
Vous êtes intéressé par ce qui se passe en ville, à la recherche de choses à faire ou aimerions en savoir plus? Beaucoup de nos membres du SDC Hudson on des événements d'accueil, des séminaires, des sorties pour vous et la famille.


Nous mettrons à jour cette page avec des événements, informations et dates dès qu'elles seront disponibles.